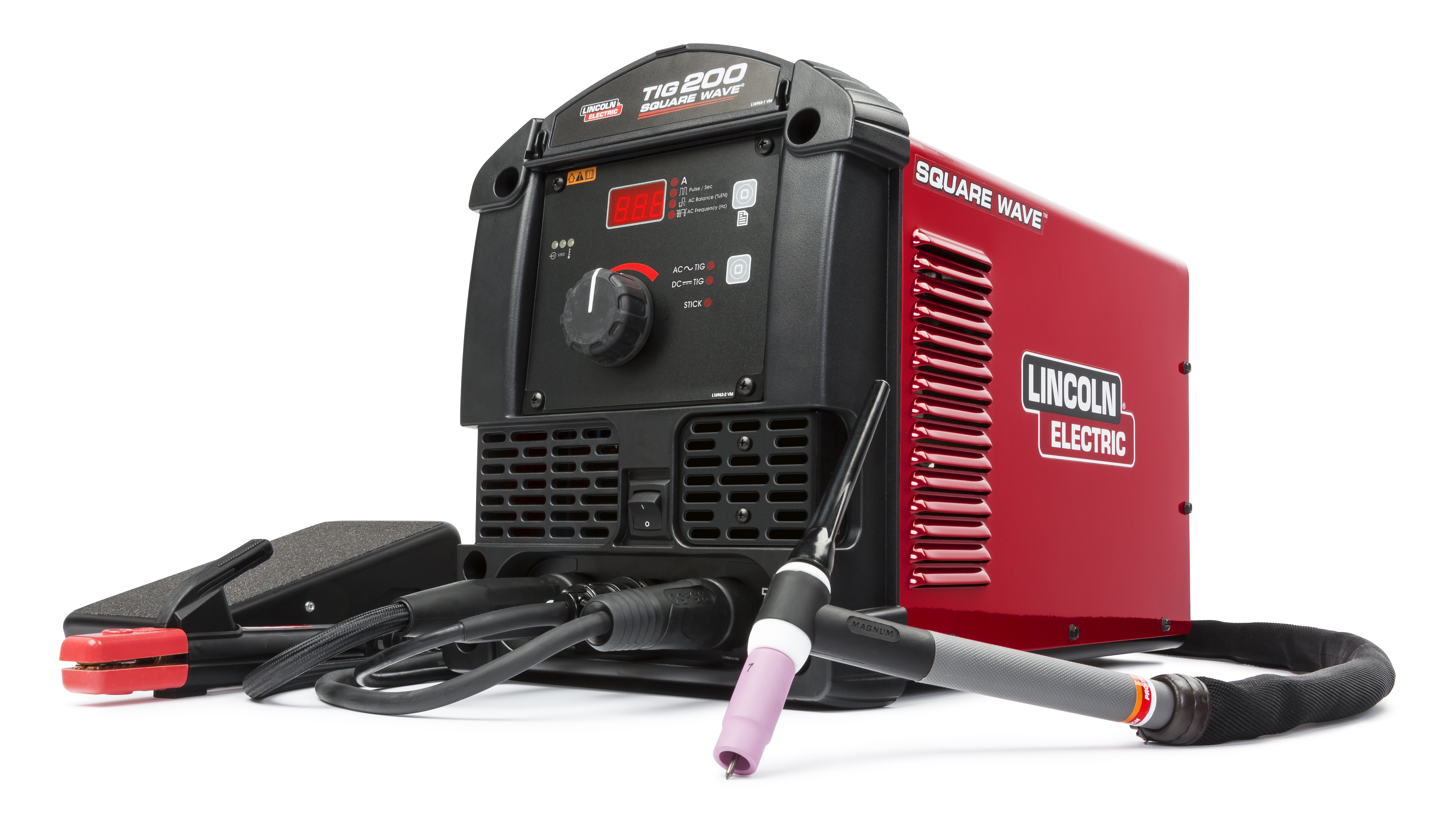 Upgrade With The Lincoln Electric Square Wave® TIG 200 TIG Welder
There's always room for improvement in your weld quality, but few machines support your growth like the Square Wave® TIG 200. This Lincoln Electric powerhouse is a portable TIG and stick welding machine that lets hobbyists, makers, small fabricators and craftsmen explore their creativity. As your skills and confidence grow, you can take advantage of the Square Wave TIG 200's additional functionality. No matter your skill level, you won't be disappointed.
Simplicity Without Compromise
The Square Wave TIG 200 provides smooth and stable AC TIG welding on aluminum and DC TIG welding on steel, stainless steel and chrome-moly.
A user-friendly interface enables the operators to set it, forget it and weld.
Advanced Features Yet Easy To Use
The user interface makes machine setup easy. Available features, such as Pulse make you become a better TIG welder faster, which provides a drumbeat-like rhythm for filler metal deposition.
A Great TIG Machine for Aluminum - For a wider or tighter welding bead, users can easily adjust AC Frequency Control. The AC Balance can be adjusted to provide more cleaning action on dirty aluminum or to maximize penetration on thick materials.
TIG and Stick from One Power Source - This multi-process machine can TIG weld when precision and bead appearance are important. Users also have the advantage of stick welding capability for outdoor work or thicker materials.
Take it Everywhere, Plug in Anywhere.™ - Plug in the Square Wave TIG 200 where you need it - its standard 120V circuit or 230V works great for maximum output. The welder's light weight also makes it portable and convenient to use, only 46 lb (21 kg).
Here's What You Get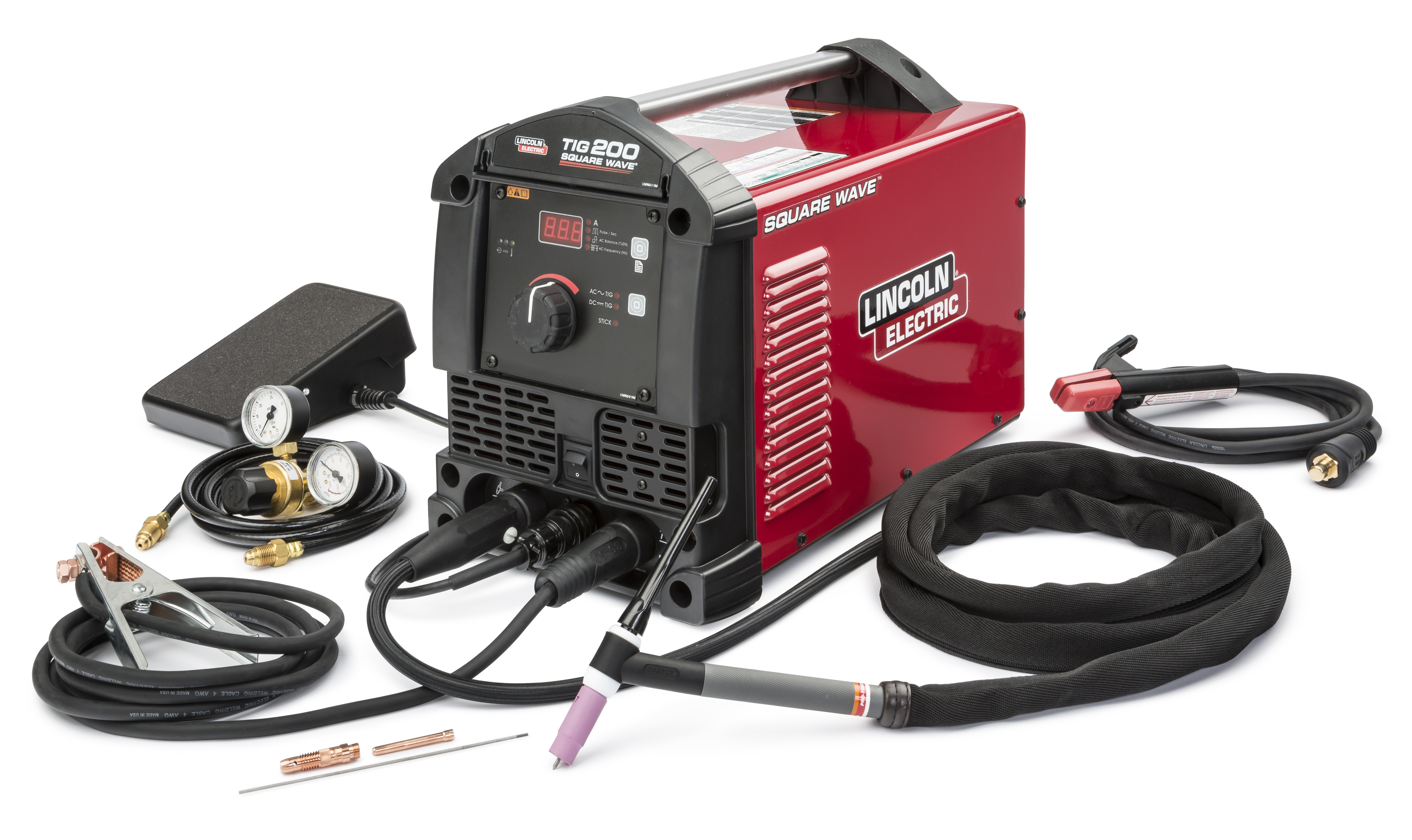 Gas Regulator/Flowmeter and 10 ft. (3 m)
Gas Hose Kit 200A Stick Electrode Holder
Ground Clamp and Cable
120 and 230V Input Cords
Foot Amptrol™ - 25 ft. (7.6m) (6 pin) | K870
PTA-17F TIG Torch Ready-Pak® (12.5 ft 1pc) | K1782-14
Start Being The Expert Of All Welds With The TIG 200
At Arc Solutions, Inc., we have the welding equipment you need to refine your craft, like the TIG 200 and a host of other machines. Shop Now for your LINCOLN ELECTRIC SQUARE WAVE® TIG 200.
---
Back to blog